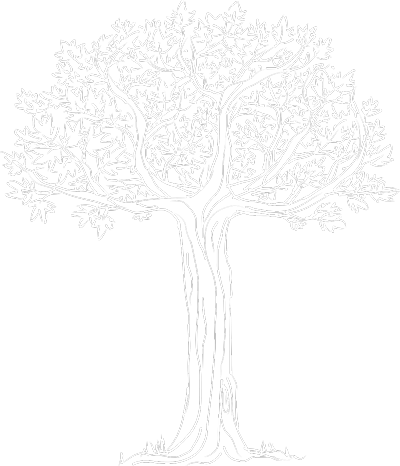 It is essentially about reverencing the Imperfect by trying to accomplish with gentleness something possible within this impossible thing that we call life.
Okakura Kazuko, The Book of Tea
Leaving after five days was almost sad. The atmosphere is very welcoming and peaceful. If you bring a book and walking boots this place is wonderful.
The seclusion, peace and quiet, friendliness of proprietor and staff, nothing too much trouble, wonderful local food/recipes, clean and comfortable room. Very interesting grounds, ruined chateau nearby, easy access to Swiss border.
Die ruhige Lage in idyllischer Gegend ist phänomenal. Und das Personal – Pia + Eglantine – sehr freundlich und engagiert
Die Ruhe, der schöne-schlichte Stil der Zimmer, die friedvolle, ländliche Umgebung, das freundliche Personal!
Comfortable room and bed. Friendly and serviceminded staff Excellent food. « Mom's Home-made » style. No stress
L'accueil et la gentillesse du personnel et des patronnes. La Cuisine locale excellente. Le cadre très reposant.
I was only here for one night, but wish I had stayed longer. About a year would do it. This is one of those rare places that shines in your mind long after others fade. Perhaps it was just my experience – the weather was perfect, it was sublimely peaceful and I had a ruined castle (five minutes' walk away through a beech wood) to myself. Perfect.
Die Lage ist phantastisch. Die Führung sehr freundlich, persönlich, charmant!
Sehr ruhig Lage. Nettes Personal. Wunderschoene Umgebung. Gute lokale Produkte. Super Fruehstueck.
Für gestresste und ausgebrannte Manager/innen ein absolutes Must ! Absolute Ruhe: wandern nach Herzenslust, kein TV und kein Telefon und doch ist alles da, was man braucht.
It is difficult to satisfy every type of client. For instance, the very isolated location of the Morimont can be a big problem for some people and an incredible experience for others. That may be good to know before coming! In the same line, there is no television in the rooms and we like it this way, even if we have to lose a few clients because of that.
The purpose of this site is to make you happy and want to come to the Morimont. If you like and enjoy the values we are trying to keep alive, we will do everything to make sure you have a great time here!
Have a look at other clients' opinion to see what they think.
Located in the main building, the 'Privilège' rooms offer you noble materials (stoned walls, oak-floors, visible structural beams) and elaborated bathrooms.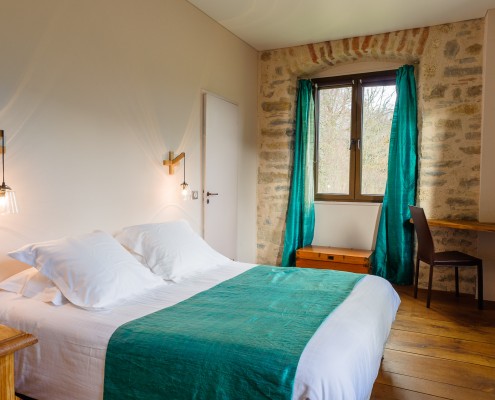 Located in the former dairy, the 'Tradition' rooms are decorated around a theme. The rooms are very calm and nice, with floor-heating and a terrace for the rooms on the ground floor.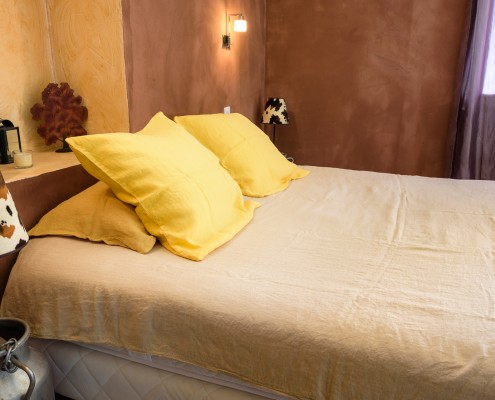 Hôtel le Morimont
Route des Ruines du Morimont
68480 OBERLARG
FRANCE
Phone : +33 (0) 3 89 40 88 92
Mail : info [at] lemorimont.com
Rooms accessible for people with reduced mobility
The hotel is accessible to people with reduced mobility. Choose a 'Tradition'-room and simply leave us a comment specifying your needs when you reserve.
Free wifi
Wifi is for free and accessible from the shared areas.
Free parking
There is of course enough space for you to park your car for free at the Morimont!
Bike shelter
Your bike can benefit from a closed and available shelter for the night.
International adapters
The Morimont can lend you an adapter if your equipment isn't compatible with french plugs.
Shared television
We made the choice not to equip the rooms with televisions, but if you like, a television is available for you to watch your favourite show in the shared areas.
Terrace
Enjoy the sun while eating one of our farm-made icecreams on the terrace!
Food service
Appreciate our salad'bar every night!
Vegetarian menus
Vegetarian and vegan meals are on the menu!
Sandwiches
Please do not hesitate to ask us to make you a sandwich for your excursion in the surrounding nature!
Brandy bar
Come and discover our brandies and liqueurs at the hotel-bar.
And much more !
The Morimont is a human-scale place. We are flexible and to fulfill your wishes is for us a pleasure!
Check-in starting at 4 p.m.
You can usually check-in between 4 and 11 p.m. Naturally are these schedules adjustable if you have special needs!
Luggage keeping
If you arrive in the morning or in the early afternoon, we can keep your luggage and put it in your room as soon as they are ready.
Additional bed
Most of our rooms can host one or two additional beds. One extra bed costs 20€ per night.
Young children
Children under 4 years do not have to pay for breakfast and are hosted for free using the beddings available (please ask us) !
Animals welcome
Animals are welcome in the rooms, for an extra cost from 5€.
Spoken langagues
We understand and speek french, english, german, italian and russian!
Contact
You didn't find what you were looking for ? Ask us directly with this form.